Our Services
General Home Inspections
We perform a thorough visual inspection of all the major systems, and components of a home. Our inspections are in accord with the Standards of Practice of the International Assosiation of Certified Home Inspectors. A typical inspection takes from 2 to 3 hours. We strongly suggest you be present for the inspection, to ask any questions you may have about the home. Within 24 hours of the inspection a comprehensive, easy to understand report complete with photographs, will be completed, and made available to you.
---
Our Home Inspections Include:
Structural Components: Foundations, floors and walls.
Exterior Components: Siding paint, windows, decks, garage doors, etc.
Roofing: Coverings, flashings, chimneys, etc.
Plumbing: Piping, fixtures, faucets, water heating and fuel storage systems, etc.
Electrical: Wiring, main service panels, conductors, switches, receptacles, etc.
Heating: Equipment, safety controls, distribution systems, chimneys, etc.
Air Conditioning and Heat Pumps: Cooling and air-handling equipment controls and ducting, etc.
Interior: Partitions, ceilings, floors, railings, doors and windows, etc.
Insulation and Ventilation: Attics, walls, floors, foundations, kitchen and bathrooms, etc.

InterNACHI Certification # 1311290
---
Pre-Inspections (For Home Sellers)
PENNSPECT Testing & Inspections performs Pre-Inspections for those planning to sell their home. Having a Pre-Inspection allows a seller to be pro-active and avoid potential surprises when a interested buyer has a general home inspection done. Our Pre-Inspection includes the following:
Roof: Roofing material, vents, flashings, etc.
Attic areas: Structural, insulation, and ventilation.
Home Perimeter: Grading and drainage.
Basement, Foundation, & Crawlspaces: Structural, & moisture.
On lot septic system: Drain field.
Termite
---
Radon Gas Testing
We perform radon gas testing according to the guidelines set out by the Pennsylvania Environmental Protection Agency. Testing takes 48 hours, after which we will have your results to you within 1 to 2 days.
Why is testing for radon gas important? Both the U.S. EPA and the American Lung Association agree that long term exposure to elevated levels of radon gas poses a serious health risk, to you and your family. Radon gas is the second leading cause of lung cancer. Being a colorless, odorless, gas the only way to know of its presence is by testing for it.
See A citizens Guide to Radon PDF
We are certified by The Pennsylvania Department of Environmental Protection (DEP) for performing radon gas testing within Pennsylvania
Certification #3005
---
Water Quality Testing
We take water samples in accord with the guidelines set out by the Pennsylvania Department of Environmental Protection Agency (DEP). The samples are then delivered to a DEP certified lab for analysis. We will get back to you with the results ASAP.
There are a variety of tests available:
The most common test run on drinking water is a Basic Water Test for Total Coliform bacteria.
The presence of Coliform bacteria indicates contamination of the water by sewage, surface water, etc. which can cause numerous diseases.
You can also choose to have your water tested for levels of any of the following: Corrosiveness, Lead, Nitrates, Manganese, Copper, and other metals.
For more information on contaminates found in water, and the risks they may pose please visit this link.
---
Termite & Other Wood Destroying Insect Inspections
This inspection involves an examination of a home's interior and exterior for any evidence of insect activity, or infestation. We will also share tips with you on what you can do to make your home less attractive to termites and carpenter ants. We will provide you with a written report on our findings.
For more information on termites, and How to Reduce Your Home's risk of Infestation visit the this link
"All of our Termite and WDO inpections come with a 90 day warranty that the home we inspect will remain free of termites and carpenter ants for 90 days."
Pennsylvania Department of Agriculture ID# 302353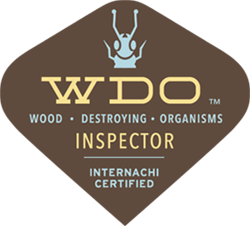 ---
Septic Systems Evaluation
We inspect the system's tank(s) affluent level, inlet and outlet baffles, pump, pump float, and pump alarm float. If the absorption bed can be located, we will probe the seepage area to determine if it is functioning in a satisfactory manner.
NOTE: To perform this inspection we require that all tank lids be exposed and accessible.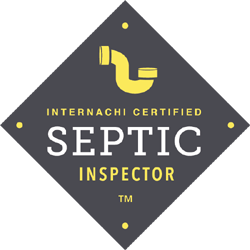 ---
Payment is due at time of Service
We accept Cash, Personal check and Major Credit Cards
Appointments available 7 days a week

PENNSPECT Testing and Inspections LLC

"For a Careful Look"




© 2014-2018 LazrWeb